Shenzhou is being visited by the gods of Greek mythology, and they have left the tailors some fine designs for exclusive robes. To match those finely crafted threads, our immortal heroes are also sporting divine headgear – some even with hair dyed blond!
Don't let this great offer slip away, and visit the Crimson Coin Shop from 23rd June (10 AM server time). Plus you can also play for exclusive items in the 8th season, some of them even if you don't have a Premium Pass!
Simply Divine: New Costume Variations!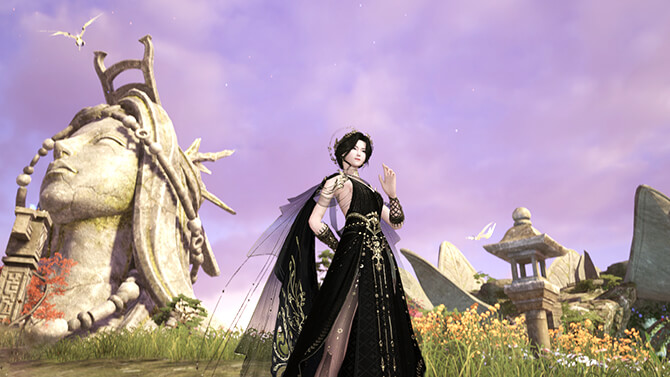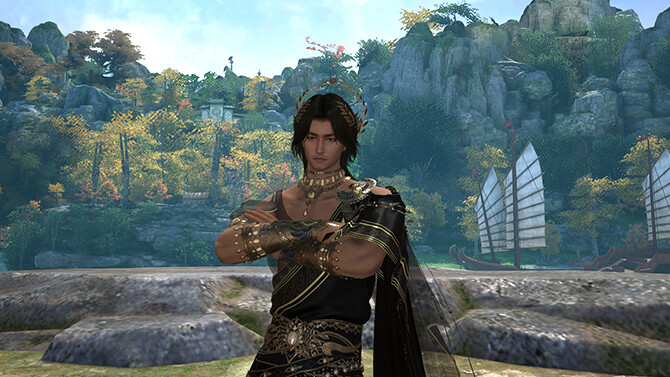 The costumes teach you an emote which causes a Greek fountain to spring out of nowhere.


The Battle Pass
The Battle Pass is available from 23rd June to 4th August (beginning and ending at 6 AM server time). Complete dungeons, PvP battles and other game activities every day to earn progress for Battle Pass milestones.
You earn points for completing tasks, with some activities earning you more than others. You can earn up to 10 points a day. Once you've accumulated enough points to reach the next milestone, you can collect your reward.
Look out for cosmetic rewards with magical butterfly motifs this time round. There's a butterfly mask, a new detailed moon cosmetic, tons of butterfly accessories and playful avatars and avatar frames!
Rundown of the Battle Pass System
Consumable rewards can be obtained once per character. Cosmetic items such as shop currencies can only be collected once, but can be used by any character in your account.

The Premium Pass can only be purchased once in the shop, and is activated automatically upon receipt. It is only valid for the current season.

A minimum of 30 days' (in a 42-day period) game activity is required in order to receive all Premium Pass rewards.

Any progress you make on the 'For Everyone!' milestones is taken into account when you purchase a Premium Pass! So you'll receive your Premium rewards even if you initially collected points in the free area only.

You can also send Premium Passes to your friends using the gift function in the shop.