With the first of our beta periods upon us we're going to be streaming all weekend long, so drop by and join us! You might even have a chance to get your hands on a beta key if you haven't managed to do so already.
When? Simply hop into our live stream at 5 PM CEST on May 21st (11 AM EDT, 8 AM PDT), as well as 6 PM CEST on May 22nd and 23rd (12 PM EDT, 9 AM PDT): https://www.twitch.tv/swordsoflegendsonline
What topics will we tackle?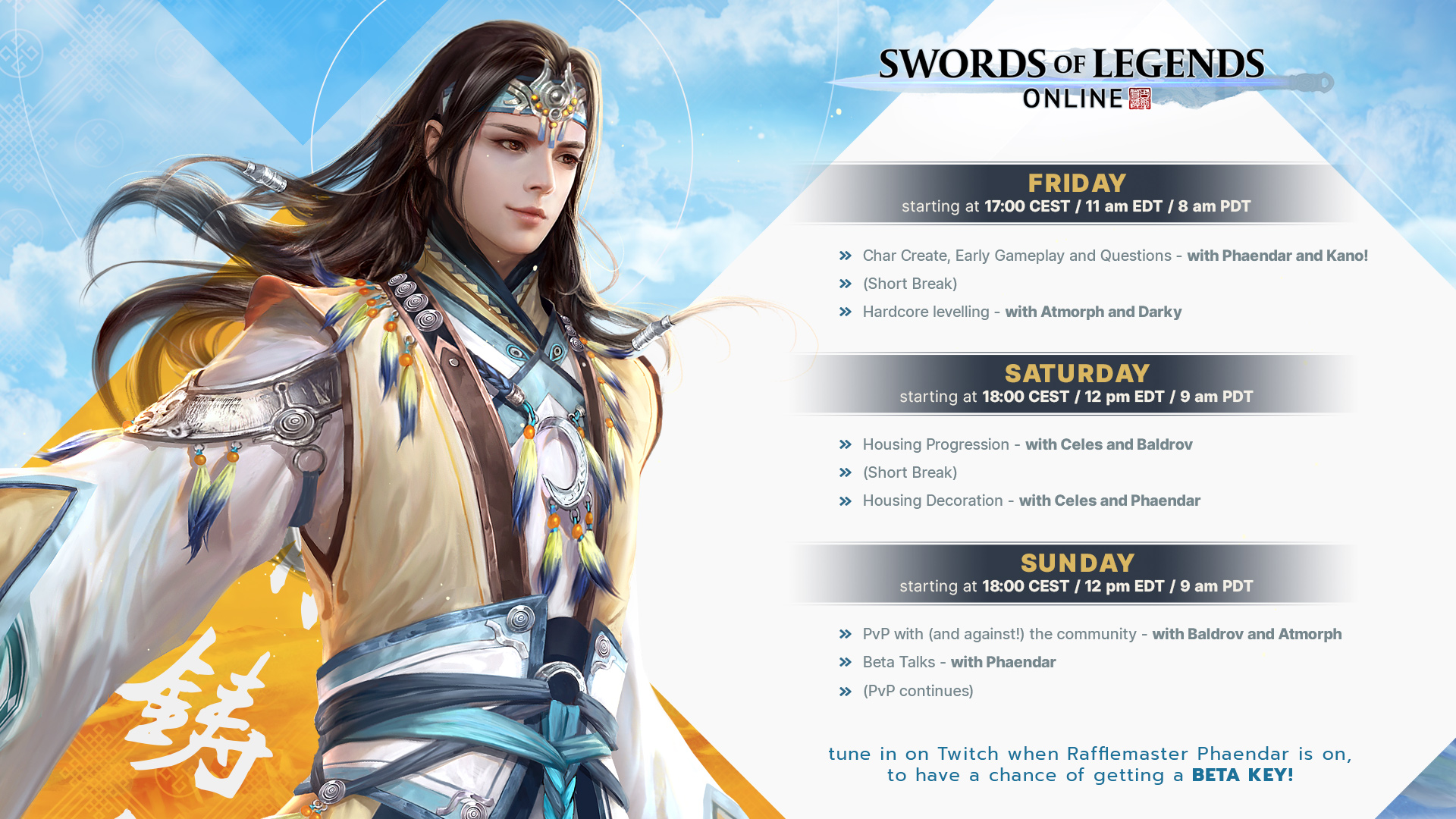 Keep an eye out for the times CM Phaendar is on stream, as those will be the periods with beta key raffles.
Plus, we're not only on Twitch! You can also follow the stream on YouTube, as well as our Steam page.
Note: The streams will only be available in English – enjoy!
See you there!
The SOLO Team