As the snowflakes sparkle and the stars twinkle, wrap yourself in the aura of a winter wonderland with some glorious costumes, magical accessories and frosty footsteps!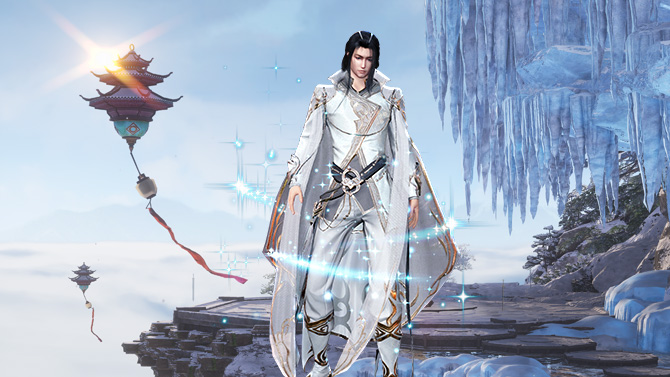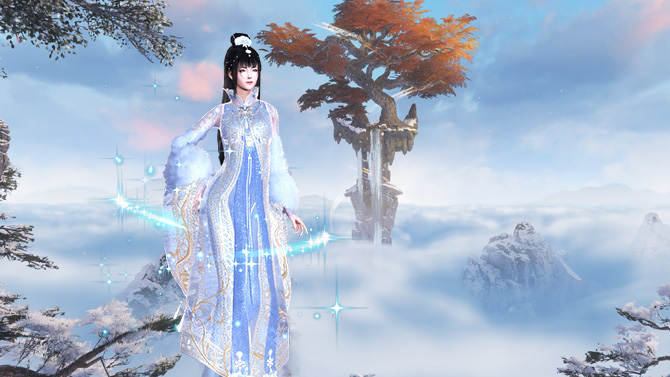 Magical Offers
Shimmer like a snowflake or shine like a star in our winter offers, with the following items discounted in the Crimson Coin Shop between 24th November and 1st December 2022:
Costume Variations Wrap yourself in frosty robes and become a master of ice and snow!
For men and women:
Frostlight Hegemony
Evenshine Hegemony
Dreamfire Hegemony
Winterstar Hegemony
Let glittering snowflakes fall on you with the associated Snowstruck emote.
For girls:
Cosmic Peach
Cosmic Crimson
Cosmic Cerulean
Cosmic Cobalt
With the associated Prayer of the Eternal Stars emote, you cause a magical glittering firmament to appear behind you.
Accessories
Thousand-Year Star Stream
Footsteps